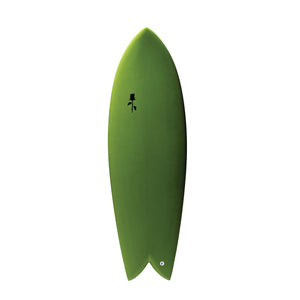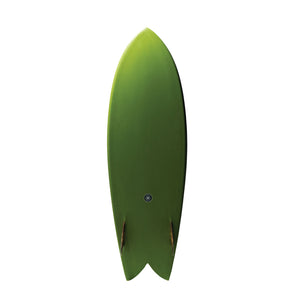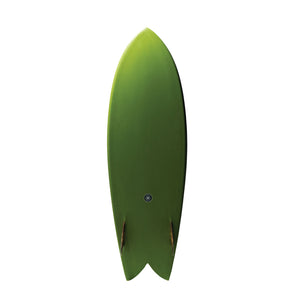 Thin Liszy
Rail Type:
Down rail with edge
Description: 
T
his is our traditional fish. The outline pays homage to the Steve Lis kneeboard inspired fishes of the late '60s and early '70s. It has a full bodied outline with a more modern, less full, turned down rail contour. The bottom of the Thin Liszy is relatively flat coming into a slight double concave through the fins. It has a relatively low rocker with a little bit of flip in the nose. Glass-on keel fins are recommended for the full experience. If fin boxes are preferred, use a keel fin based template. A more upright twin fin setup will work as well for a snappy feel and easier release.
Comments: 
This style of board is commonly associated with softer waves, although in reality, this user-friendly design lends itself to many conditions. When paired with keel fins, the base of the fins and the edge of the tail provide plenty of drive allowing it to work in top-to-bottom conditions, as well as, waves of the tubular variety.
Board Pictured
Dimensions:
 
5' 6" x 
16" x 20" x 15 1/2" x 2 1/2"
Additions:
 
Two-sided resin tint, glass-on wood keel fins
Deck Patch: 
None
Order: For all custom board orders, questions, and inquiries, please email rndsurf@brighthouse.com
Prices reflect boards with no add ons.