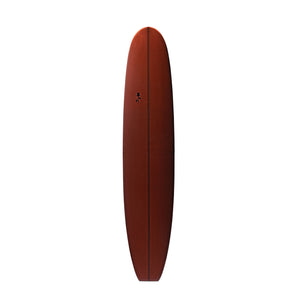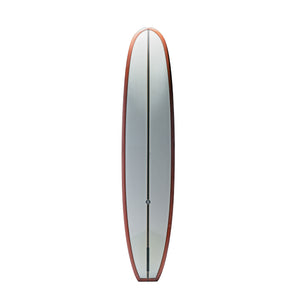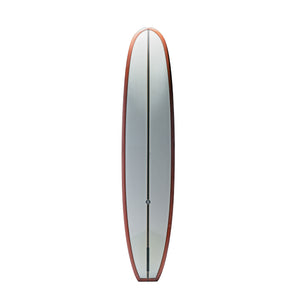 Fine Swine
Rail Type: 50-50 

Tail: Square
Description:
The Fine Swine is derived from the pig models of the early '60s. With a slightly wider nose than it's ancestors, this model is more user friendly from the tip. We also added a decent amount of nose concave, while the rest of the bottom contour remains relatively flat with a slight roll to it. The wide point is pushed back, creating hips in the outline. The Fine Swine captures the advantageous elements of the pig models with a more functional and balanced outline, rail, and bottom contour.
Comments:
Works exceptionally well in long tight sections, especially point breaks. The hips help govern your speed and pull you back into the pocket, while the back half of the board retains enough width to give the rider a stable platform when walking and riding the front half of the board. The narrower nose lends the board to quicker turning capabilities and less hang ups in the pocket.
Board Pictured
Dimensions:

9' 6" x 
17 3/4" x 23" x 16 1/4" x 3"
Additions:
 
T-band stringer, pin line, one-sided resin tint
Deck Patch: 
None
Order: For all custom board orders, questions, and inquiries, please email rndsurf@brighthouse.com
Prices reflect boards with no add ons.