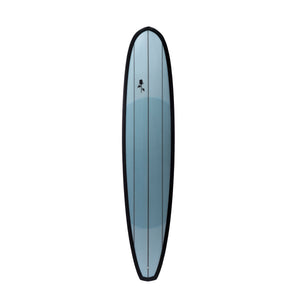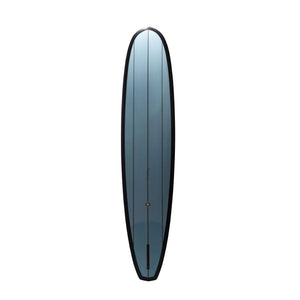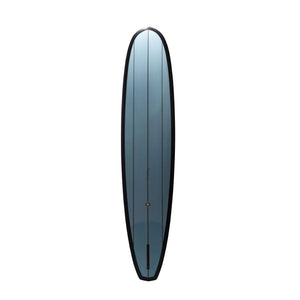 Hard Carbon
Rail Type: 60-40

Tail: Diamond 
Description: 
T
he Hard Carbon is our most responsive longboard model. The bottom has a slight nose concave and the majority of the contour remains relatively flat, eventually coming into a panel V through the tail. This board features 60-40 style rails, although the rail never comes to a true edge. The rails are relatively turned down, allowing the rider to do flowing pumps, and generate their own speed.
Comments:
 From the back half of the board you can go top to bottom and put it on a rail, and though it's far from a proper noserider, it still lends itself to nose riding in the right sections. This model really provides the best of both worlds. A fun, well rounded, forgiving addition to the quiver. Great for when you need to link together sections, an awesome board for beach breaks as well as points.
Deck Patch: 
Oval
Order: For all custom board orders, questions, and inquiries, please email rndsurf@brighthouse.com
Prices reflect boards with no add ons.