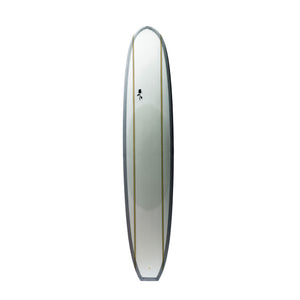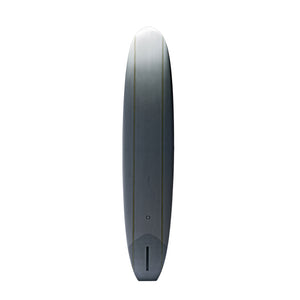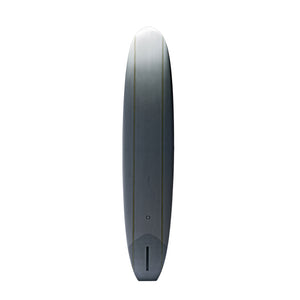 Trim Reaper
Rail Type: 50-50 

Tail: Squash
Description:
T
he Trim Reaper is based off a 1967 Gordon and Smith, HYII Model, shaped by Mike Hynson. The outline of the Trim Reaper stays true to the original Hynson design but with a slightly less turned up rail, creating a belly throughout the bottom that is less exaggerated than the HYII. The dimensions of the Trim Reaper and the Fine Swine are the same, but differ in the positioning of the wide point. We added a light flat spot under the nose to keep it from pulling up the face of the wave too much when riding the front half of the board. The outline has less exaggerated hips, a more subtle curve, more belly, and has thinner; more knifey rails.
Comments: The Trim Reaper is built to trim, turn, haul ass, and sit higher and tighter in the pocket than most logs. A great option for longer waves with a defined line. With incredible glide, this board easily connects the fastest sections. 

Board Pictured
Dimensions:
9' 6" x 17 3/4" x 23" x 16 1/4" x 3"
Additions: 
T-band stringer (x2), one-sided resin tint
Deck Patch: 
Oval
Order: For all custom board orders, questions, and inquiries, please email rndsurf@brighthouse.com
Prices reflect boards with no add ons.